I really don't get this book:
"Gerik, her savior,
a six-foot-four-inch Scandinavian Gypsy, takes her back to his magically protected Gypsy camp
where she discovers a whole new way of life that she never knew existed – as well as a whole new set of problems."
1. Gerik is six-foot-four-inches tall with blond hair. A real Viking. Complete with braided long hair:
No other description is given. We just have this tall, muscled and blond cave man gifted with some ominous magical abilities and in need of a soul mate. And please a Romanian gypsy like Xan with Dreads? This is more like reality: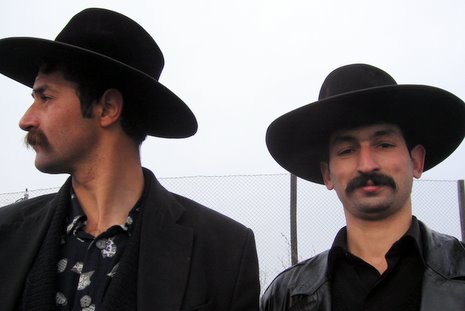 2. A lone Scandinavian gypsy in a gypsy camp of Romanian origin speaking Romanian. Maybe the author confused it a little bit because Romanian and Romani sound so similar. BUT between the gypsy's own language ("Romani": Romani is an Indo-Aryan language with strong Balkan, and especially Greek, influence. It is the only New-Indo-Aryan language spoken exclusively outside of the Indian subcontinent.) and the language of the people living in Romania is the same enormous difference as between people from India and the Native American Indians. And the usage of Romanian is wrong, too:
"stimati dumnezeu ne salva" means "Holy God save us!" or some such und not "the boy has horns"
I just hate it when authors don't even spend an hour or two on researching facts.
This book is not for me. DNF